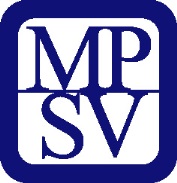 Organization for Aid to Refugees from 1 July 2016 to 31 December 2018 implementing outreach programs for the target group of immigrants and asylum seekers in the Pilsen region, districts: Domažlice, Klatovy, Pilsen-south, Pilsen – city, Pilsen – north, Rokycany and Tachov. The mission of programs is to support for foreigners lead to integration into society and to independent and informed functioning in it.
Principles services
Service is provided five days a week. The service is the search and identification of people excluded or at risk of exclusion exercised by a social worker OPU and his assistant, usually a worker in social services. The service can also use the services of interpreters of other languages. Service of field programs working closely with the staff of our professional social counseling services, esp. with a lawyer. Filed worker has an overview of social services in the Pilsen region, which foreigners can use (eg. reception centers, dosshouses, clubs for young people, etc.). Worker provides space within the Pilsen region who visits each month. At a given point, then social workers speak to foreigners at railway stations, shops, restaurants, hostels, in front of employer places, on construction sites, but usually on the street.
Target group
Service of field programs are provided throughout the Pilsen Region and target group are foreigners from outside the European Union and also foreigners with EU citizenship who are in the territory of the Czech Republic's residence. Target groups are generally at risk of social exclusion or excluded of majority community life.
The objectives of the field program:
– Actively seek and reach out to foreigners socially excluded or at risk of social exclusion, who are unable to cope with difficult situations on their own.
– To inform foreigners about the services available in the Pilsen Region and the possibilities for solving the adverse situation in life.
– To inform foreigners of their rights and obligations, eliminate missteps of legislation interpretation
– With a foreigner to plan steps to improve the situation and cooperate with their clients.
– To inform foreigners about the labor market and possibility of inclusion, to monitor the status of foreigners in the local labor market and actively protect the legitimate demands of foreigners.
– Increase awareness of the rights and legitimate interests, which reflected the client's ability to orient in their unfavorable situation and the resources available through its deal with the situation.
– Improve the orientation of the Czech legal system, which allows foreigners to better make sense of how to resolve the unfavorable condition.
– Improve the orientation in the Czech society, which will contribute to better integration of foreigners.
The capacity of the field program
Capacity of field form services: Clients – 1 (the immediate capacity).
For more information, please call +420 604 809 165
Contact person: Lucie Mořkovská, mail .: lucie.morkovska@opu.cz