The project runs from 1st December 2014 to 31st November 2016. Involved countries are Cyprus, Czech Republic, Italy, Spain.
Partners of the project:
KISA (Cyprus)
OPU – Organization for Aid to Refugees (Czech Republic)
Camera del lavoro di Milano (Italy)
Lunaria (Italy)
Università di Roma 3 -Osservatorio contro il razzismo (Italy)
SOS Racisme Catalunya (Spain)
SOS Racismo / SOS Arrazakeria Gipuzkoa (Spain)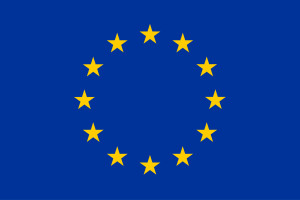 "TOGETHER! Empowering civil society and Law Enforcement Agencies to make hate crimes visible" is a project, which main goal is to make hate crimes visible among European society, which is the first step to tackle hate crimes and address related fundamental rights violations.
The specific objectives of the project are:
to strengthen the capacity of LEAs, NGOs and community-based organizations to identify and report hate crimes and to interact with victims;
to improve data collection on hate crimes by creating and implementing standard methodologies and tools for data collection aimed at LEAs and civil society organizations;
to strengthen networking and collaboration between LEAs and civil society – on a national and international level – in information exchange and follow up on hate crimes.
The project acts on different levels and settings:
training on hate crimes, particularly aimed at members of LEAs, NGOs and community-based organizations;
information and communication about hate crimes reporting, also using data collection tool and mechanisms of information exchange between civil society and LEAs;
dissemination of knowledges and best pratices against hate crimes
What´s new:
The US Department of State's Country Report on Human Rights Practices 2015 in Czech Republic mentioned the anti-Muslim sentiment in the Czech Republic and demonstrations against refugees as well as the total number of 184 hate crimes reported, 139 persons prosecuted, and 129 charged. The US State Department also noticed the anti-Muslim statements of president Zeman or the fact that during the anti-immigration demonstration in July in Prague, a protestator "carried a mock gallows with a sign saying "for treason". And in August, a man hold a banner showing "a pig-like character in a turban being kicked by a woman."
ECRI welcomes these positive developments in the Czech Republic. Some issues give rise to concern. Agression against immigrants and NGOs helping immigrants growing. The European Commission against Racism and Intolerance published on 13 October 2015 its 5th report on the situation in the Czech Republic. Since the adoption of ECRI's fourth report on the Czech Republic on 2 April 2009, progress has been made in a number of fields. The Anti-Discrimination Act was enacted in 2009. The Ombudsman was designated as the Czech Republic's equal treatment and anti-discrimination body. A Strategy for Combating Extremism was drawn up. Police officers specialised in extremism are now included in every regional police department and anti-conflict teams are deployed during public gatherings.  The extreme right Worker's Party was dissolved by the Supreme Administrative Court ruling in 2010. Regional Integration Support Centres for Foreigners have been set up in all regions of the country. A bill on social housing will be prepared in 2016 and is expected to enter into force in 2017.However, ECRI is critical about several issues. The Ombudsman does not possess the necessary powers and responsibilities to combat racial discrimination effectively. The Anti-Discrimination Act sets out a complex regime concerning the sharing of the burden of proof which is limited by grounds to certain fields of discrimination only. Roma and immigrants are the most common targets of hate speech and Muslims have recently become victims of increased Islamophobia.According to the NGO In IUSTITIA, it is hard to say how many incidents take place in Czech Republic because a large amount of them is not being reported. In IUSTITIA registered a transformation of forms of hate crimes as a result of the so-called migration crisis. Aggression is now targeted also at those foreigners who live in the Czech Republic for a long time and there have never been any problems with them registered in the past. There are also more attacks against organizations helping refugees and immigrants.Full text of the report is available here.